Dispelling Estate Planning Myths
Aug. 22, 2022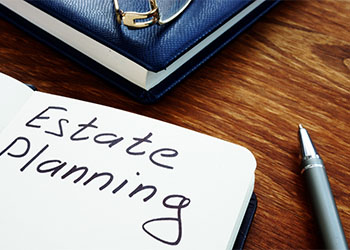 Estate planning should be part of everyone's long-term plan, but unfortunately, not enough people know enough about the process. Furthermore, there are many common misconceptions about estate planning that may be confusing to some as they start working with an attorney. For help with making sense of all this, reach out to the Law Office of Geoffrey Fong today. From his offices in Rocklin, California, he's able to help clients with all their estate planning needs in the Roseville, Folsom, and Citrus Heights areas.
Five Estate Planning Myths
Myth 1: Estate planning isn't necessary until you retire.
People often believe that estate planning is only for older individuals, but the truth is that it's never too early to start planning. By getting an early start, you'll be able to modify and amend your plan as you age, knowing the whole time that your loved ones will be cared for and that you've made your wishes clear.
Myth 2: Using online forms is just as effective as hiring an experienced attorney.
There are several DIY estate planning websites out there that claim they'll help with drafting a will or creating a trust. However, these online guides can never replace the real-world expertise you'll get when you work with an estate planning attorney. Because each estate is unique, you'll want someone you can ask specific questions to along the way, and an online form can't provide this. Additionally, many online forms only give you a general overview of the tax implications and can't offer specific information on how state and local ordinances will factor in.
Myth 3: If I don't have a will, then my family will decide who gets what.
When you die without a will (known as dying intestate), your estate must go through the legal process of probate. Here, a judge will assign an administrator (usually a family member or surviving spouse) to manage your estate along with the courts. In general, your assets will be distributed per California's intestate succession laws even if it isn't necessarily what your family wants.
Myth 4: If I have a will, my estate won't have to go through probate.
Almost all wills will have to go through probate after you die, unless the total value of your estate is less than $184,500. For estates that exceed this amount, they will have to be "proven" in a court. This process can take several months and typically requires additional fees paid to attorneys, appraisers, and the court.
Myth 5: A will is the only thing that I need in my estate plan.
Drafting a will is a great place to start with your estate plan, but there are other documents you should seriously consider. One of the most useful of these is a trust. Trusts function in a similar manner to wills by allocating certain assets for distribution to your beneficiaries after you die. However, trusts actually move the assets out of your name and into a trustee's while you are still alive. This allows you to still have control over the assets during your lifetime; however, when you pass away, the assets can be immediately transferred to your heirs and will bypass the probate process.
Another important component of an estate plan is an advance healthcare directive. This document can outline your end-of-life wishes as well as stipulate what kind of medical treatments you do and do not want.
Getting Experienced Legal Guidance
If you're in the Rocklin, California, area and would like to explore your options for creating an estate plan, you need to speak with an experienced attorney who can educate you on your options and explain how the process will work for you. Call the Law Office of Geoffrey Fong today to schedule a consultation.