Creating a Trust for Children with Substance Abuse Problems
Feb. 8, 2023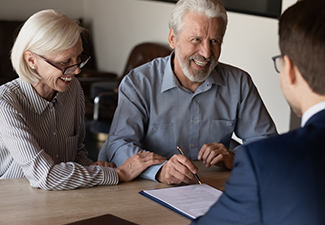 The rate of drug abuse among teenagers and young adults across the United States is an extremely alarming public health issue. As a result, many parents are worried about their children battling addiction and what happens after their demise. Thankfully, a spendthrift trust can be an incredibly useful estate planning tool through which parents can make adequate provision for their child's needs, treatments, and recovery. Also, they can choose a trustee to manage trust assets on the beneficiary's behalf.
Attorney Geoffrey Fong is committed to offering experienced legal counsel and reliable advocacy to clients in estate planning and trust-related matters. As a knowledgeable California estate planning attorney, Geoffrey can enlighten you about spendthrift trusts, how they work, and guide you through the legal process for creating one. The firm proudly serves clients across Rocklin, Citrus Heights, Folsom, and Roseville, California.
Possible Inheritance Concerns for a Child with a Drug Problem
When a child, grandchild, or dependent has drug abuse issues, here are some possible concerns of the parent or guardian:
The child might use the money to feed their illicit drug use habit.

The child might sell off assets and inheritance to get money for illicit drugs.

The child might over-indulge in drugs if they inherit money. This may eventually result in an accidental overdose.

The child might incur huge debts from his or her drug habits. Also, debtors may be able to take away any inheritance left for the beneficiary to cover the money owed.

The child might break the law or do something to hide their addiction issues and prevent getting treatment.

The child might waste their inheritance, be unable to manage their finances, and become homeless.
As a parent, it is normal to be concerned about your child's drug abuse issues, especially when you're gone. For this reason, you need to take adequate measures to protect assets, money, and other inheritance but still make adequate provisions for the child when you become unavailable. A great way to achieve this is by creating a spendthrift trust and identifying the purpose of the trust.
Spendthrift Trusts and How They Work
What is a spendthrift trust? A spendthrift trust is a trust that limits the beneficiary's access and control over the trust property. In a spendthrift trust, the trustee will remain in control of managing the trust assets. Thus, the beneficiary will be unable to sell, transfer, or give away their interests in the trust assets. Also, creditors will be unable to reach the trust property.
How Spendthrift Trusts Work
Furthermore, a spendthrift trust is different from a trust created for a minor child or an incapacitated or disabled adult. The spendthrift trust ensures the gradual transfer of assets by the trustee to the beneficiary. When the grantor or trustor creates the trust, they must appoint a trustee to manage the trust property in accordance with their wishes and instructions.
In addition, the trustor will leave specific instructions about how to transfer the assets to the beneficiary during times of recovery or in the event of a relapse. For instance, the grantor could leave instructions that in the event of a relapse, only financial support for treatment and basic needs should be provided to the beneficiary.
Also, the beneficiary will not have direct access to the trust assets. Rather, they will receive benefits from the trust through the named trustee. Such benefits may be regular payments for basic needs, drug abuse treatments, and professional services needed for recovery. There will also be instructions about when and how the trustee will make payment to the beneficiary.
The Trustee's Role
Additionally, the trustee plays a vital role in the administration of a spendthrift trust. Here are some of the trustee's roles:
Make disbursements in accordance with the provisions of the trust.

Receives trust benefits on behalf of the beneficiary.

Ensures that the beneficiary uses the trust benefits for the intended purposes.

Determine how often payments should be made to the beneficiary

Handle all financial matters and keep track of records.

Determine the right circumstances to approve or withhold payments.

Determine how to pay for goods and services for the beneficiary.

Pay all administrative fees and bills incurred during trust administration

Create a reserve fund to cover trust or estate-related expenses.
A seasoned California trust attorney can fully explain the role of the trustee of a spendthrift trust and help you navigate key decisions if you're appointed as one.
Discover Your Options Today
When you have a child with substance abuse problems, creating a special needs trust and choosing a trustee is crucial. This can give you the confidence and peace of mind that trust property will be sensibly managed and your wishes are carried out accordingly. Attorney Geoffrey Fong is committed to guiding individuals and families through the complexities involved in establishing spendthrift trusts.
As your legal counsel, Geoffrey can evaluate your unique situation and determine whether spendthrift trusts might be right for your specific needs. In addition, he will work diligently with the trustee to administer the trust according to your instructions and ensure that your child receives the necessary support and treatments to help with their recovery.
Contact the Law Office of Geoffrey Fong today to schedule a simple consultation with an experienced trust lawyer. Attorney Geoffrey Fong can offer you the personalized guidance and advocacy you need to make intelligent decisions in your estate planning. The firm proudly serves clients across Rocklin, Citrus Heights, Folsom, and Roseville, California.