Creating a Business Succession Plan
May 26, 2022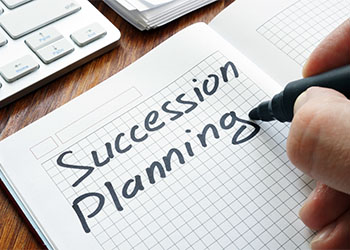 People spend a lifetime building wealth. If they die without a will or trust, the probate court decides what happens to everything they owned. Some people also spend a lifetime building a business. What will happen to it if they become unable to run it, pass away, or want to retire?
There are perhaps dozens of reasons why you should create a business succession plan. The best reason may be that doing so allows you to make all the decisions about what happens to your business when you are no longer there, just as you make them while you are.
If you own a business in Rocklin, Citrus Heights, Folsom, Roseville, or the surrounding areas in California, the Law Office of Geoffrey Fong can help you create a business succession plan that reflects your wishes for what happens to it when you no longer run it.
What Is a Business Succession Plan?
A business succession plan is a highly-detailed culmination of financial, leadership, personnel, valuation, and procedural documents that reflect the decisions you make regarding the future of your business when you retire, if you become incapacitated, or when you die. It allows the passing of control of the business to those you want to assume it.
What Makes a Business
Succession Plan Important?
There are three important reasons for developing a succession plan for your business:
You get to decide who leads and owns your business, rather than letting it fall into the control of someone you don't want to have it. Especially if you have built a family business, your family is likely to have a passion for the business no one else can match.

If your business is a closely held entity, the line between business and personal assets is blurred. Protection of your heirs from various tax penalties, which you can address in a business succession plan, is extremely valuable. Moreover, if you become unable to run the business or want to retire, the plan can provide a revenue stream for the remainder of your lifetime.

The plan provides the time you need to train the leadership that will succeed you so you have the opportunity to instill in them the same values you have used to build your enterprise.
What Steps Are Required to
Create a Business Succession Plan?
Because it requires both detail and strict compliance with the law, creating a business succession plan should be done with an attorney experienced in developing them. As with any other document in your estate plan, failure to comply with the law renders a document invalid. That's the last thing you want to happen. The goal is to create a legally enforceable and challenge-protected plan.
Details of the plan will depend on the options for business succession you choose, for example, will you be:
Selling your shares back to the company for partners to divide or selling your interest to a co-owner?

Passing ownership to an heir or other family member?

Selling it to an employee or a group of employees?

Selling it to another company or individual?
Once you determine what option you want to pursue, the plan will address your successor, events that trigger the implementation of the plan, current and ongoing valuation of the business, funding mechanisms for the transfer or sale, and policies and procedures that the business has used.
What Issues Should Be Mitigated in the Process?
Resistance to change is usually the most substantial obstacle with any business succession plan. Anything you can do to mitigate that resistance in the content of the plan will make the transition much smoother. Your attorney understands these issues and will guide you in making all the necessary decisions you need to make to address them now.
For example, not everyone may be pleased with who you choose to lead your business when you step down. Those individuals will attempt to challenge the succession plan as they struggle for control. In any transition, there are opportunities for disgruntled players to battle for proverbial turf and make attempts to protect it.
The plan will include the steps in implementing succession, a timeline for doing so, and performance measures throughout the process. There may also be resistance to all of these.
How an Experienced Attorney Can Help
Not every attorney has the knowledge, experience, and skills to create comprehensive and enforceable business succession plans. The future of your business and its value to you and your heirs make this plan one of the most important documents you will create in your lifetime. Do it right.
Geoffrey Fong has the insight and experience you need to create your business succession plan. He has been guiding business owners in Rocklin, California, and surrounding areas through the details and tough decisions they need to make when creating a plan.
If you're ready, call the Law Office of Geoffrey Fong today to schedule a time to visit and discuss your wishes for the future of what you have built.