Things to Consider Before
Drafting Your Estate Plan
March 26, 2022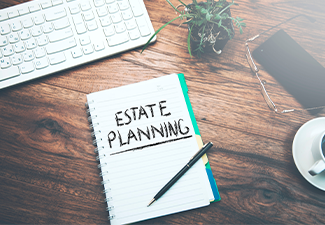 Everyone should consider starting an estate plan, even if they believe they're too young or don't have enough assets. Estate planning can ensure that your wishes are carried out after you pass and that your family is taken care of. However, there are many components to an estate plan, and the approach that works for one person won't necessarily work for another. By working with a skilled attorney, you understand all your choices and formulate the best plan for you.
Serving individuals in Rocklin, California, and the surrounding areas of Roseville, Folsom, and Citrus Heights, the Law Office of Geoffrey Fong provides trustworthy legal guidance on all your estate planning needs. Call today to get started.
What is Estate Planning?
Estate planning goes beyond simply writing out a will. A comprehensive estate plan can cover all aspects of your life and finances, and not only ensure that your wealth is distributed to your beneficiaries after you pass, but can also lay out your wishes for medical and end-of-life care. An estate plan can include documents like a will, trust, advanced directive, beneficiary designation, power of attorney, and guardianship designations. An experienced estate planning attorney can help you decide which elements make the most sense for your finances and needs.
What Should I Consider
Before I Draft an Estate Plan?
Make a list of assets: Many people underestimate the amount of wealth they have, so take time to make a comprehensive list of all your assets. This includes property like real estate, automobiles, jewelry, or family heirlooms, but also includes any bank accounts, investments, or retirement accounts.

Identify any debts: The executor of your estate not only has to account for and distribute your assets, but they are also responsible for any debts you've left behind. By compiling a list of debts ahead of time, you can make their job infinitely easier.

Choose your beneficiaries: Perhaps the biggest decision comes down to who will get what assets, and this is a very personal choice. Know that wills and trusts can be revised as you age and as your circumstances change, so you can modify these choices when needed.

Choose your trustee: If you choose to make a trust (and there are many benefits to this), you'll need to choose someone who will administer the trust both during your lifetime and after you pass. This can be someone you know and trust like a friend or family member, but can also be a corporate trust or attorney. If you only have a will, you will need to consider who your executor will be.

Consider who you trust to make healthcare decisions: Your healthcare proxy is a person you designate to make medical decisions on your behalf should you become incapacitated or no longer able to communicate. This person will follow any directions you've laid out in your advance directive, but since it's nearly impossible to predict what will happen to you, they'll likely have to make healthcare choices based on what they think you would have wanted.

Account for any special needs your family may have: This can be especially important if you have minor children or adult-aged children with disabilities who will need a guardian chosen for them. You can also stipulate who should take ownership of your pets.

Consider charitable bequests you'd like to make: Many people choose to make charitable donations after they pass as a way to support causes that are important to them.

Devise a business succession plan: If you own your own business or are a partner in a business, you'll need to create a plan of succession that not only covers who will inherit your portion of the business, but also who will take over day-to-day operations in your place.
Getting the Experienced Legal Support You Need
While drafting an estate plan is a lot of work, it's also one of the most important things you can do for yourself and your family. If you're in the Rocklin, California area and would like to speak with an estate planning attorney to start working through your options, call the Law Office of Geoffrey Fong today.