Specifying What Happens to Your Remains
Nov. 19, 2021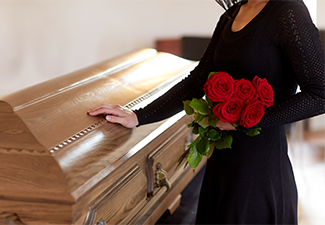 Whether discussing inheritance matters, end-of-life planning, or funeral wishes, talking about death is usually a tough conversation in most American families. This is why many Americans fail to communicate their funeral plans and wishes with family members or even plan their funeral arrangements prior to their demise. However, providing detailed instructions about your funeral arrangements in your disposition of remains document can help your surviving loved ones plan a befitting tribute and final rites for you after you're gone.
Attorney Geoffrey Fong is committed to offering outstanding legal services and guiding individuals and families through the complicated procedures involved in end-of-life and estate planning. He is available to discuss your unique situation and help you understand the benefits of specifying what happens to your remains. As an experienced California estate planning attorney, he can help you draft your disposition of remains document and outline specific end-of-life wishes that fit your unique needs. The firm is proud to serve clients across Rocklin, California, and the surrounding area, including Roseville, Folsom, and Citrus Heights.
What is Disposition of Remains?
Disposition of remains is a legal concept that specifies how a person's remains should be handled following their demise. It remains a vital element of an estate plan. In your disposition of remains document, you will specify your funeral arrangements and how you want your body to be treated when you die.
What Are My Options?
The different disposition of remains options available in California include:
Burial
Burial involves interring or placing the body of a dead person into the ground. Burial may be in-ground or above-ground.
In-Ground: Also known as earth burial, in-ground involves placing the dead person's body in the ground. In most cases, a casket is used to inter the body.

Above Ground: Above-ground or entombment involves placing the dead person's body inside a niche within a burial structure such as a crypt, tomb, or mausoleum.
Cremation
Cremation is a method of body disposition that involves applying intense heat to reduce the dead body to bone fragments and essential elements. The procedure is done in a special furnace known as a cremation chamber. It may take up to three hours to cremate the body. There are various types of cremation, including:
Direct cremation

Cremation using Natural Gas (Green/environmentally friendly)

Cremation using Alkaline Hydrolysis (Liquid)
Whole-Body Donation
Whole-body donation involves donating the entire body of the deceased person for anatomical study, medical research, or law enforcement training purposes. This presents an opportunity for the dead person to contribute to medical research and educational opportunities aimed at improving the lives of living persons. In most cases, the agency or organization receiving the whole-body donation will cover the cost of embalming, transportation, and final disposition.
Organ Donation
Organ donation is a final disposition option which involves donating healthy organs and tissues of the decedent's body to be transplanted into someone else in need of such organs. Organs that are often donated include the kidney, heart, lung, eyes, liver, intestines, and other body tissues. Through organ donation, the deceased person can give someone else another chance at life.
An experienced attorney can enlighten you about your available options and determine the right final disposition method that best suits your unique preferences.
Can Ashes Be Spread Anywhere Following Cremation?
In the state of California, before the body is buried or cremated, a death certificate must be filed with the local registrar within eight days after the death. People are allowed to scatter ashes where there are no local prohibitions. However, a written permission of the property owner or governing agency must be obtained.
Scattering Ashes on Federal Land: Officially, you are required to seek permission before you scatter ashes on federal land. Regardless, you most likely won't encounter any resistance if the ceremony is conducted quietly. Also, ensure that you keep the ashes far away from the roads, trails, waterways, and other public facilities.
Scattering Ashes At Sea: Under the Federal Clean Water Act, cremated remains must be scattered at least three nautical miles from land. However, you cannot scatter ashes near the beach. Also, ensure that you dispose of the container separately.
Scattering Ashes by Air: Under Federal laws, it is illegal to drop any objects which might injure people or harm property. Since cremains are not considered to be hazardous materials, you may scatter the ashes in the air. However, make sure you remove the container before scattering.
How Legal Counsel Can Help
Planning for future uncertainties and specifying your funeral arrangements before your death is always an emotional decision. Should you become unavailable to communicate your funeral plans, your surviving family members can benefit from knowing your exact wishes regarding your funeral arrangements and how you want them to treat your body. An experienced estate planning attorney can explore your options with you.
Attorney Geoffrey Fong has the experience and resources to guide clients through the estate planning process. As your legal counsel, he can educate you about each disposition of remains option and help you navigate these critical decisions. Additionally, Attorney Fong can help you draft your disposition of remains document and other important estate planning documents.
Disposition of Remains Attorney in Rocklin, California
If you need assistance drafting your disposition of remains, end-of-life, or other estate planning documents, contact the Law Office of Geoffrey Fong today to schedule a simple consultation. Attorney Geoffrey Fong can offer you the detailed legal counsel you need to make informed decisions regarding your funeral arrangements and end-of-life planning. The firm is proud to serve clients across Rocklin and the surrounding areas in California, including Roseville, Folsom, and Citrus Heights.