Important Tips for the Executor of an Estate
June 29, 2022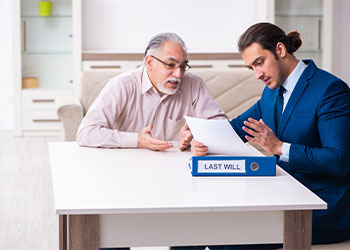 When a person dies in California, the probate court will appoint a personal representative or executor to administer the estate and settle the final affairs of the deceased person. Essentially, executors play a crucial role in ensuring a hassle-free probate and estate administration. However, in order to handle the estate administration diligently and successfully, it is important that you understand your expected duties, rights, and responsibilities.
Attorney Geoffrey Fong has the knowledge and resources to assist and guide fiduciaries, executors, and families through the complexities of probate and estate administration. As an experienced California estate planning attorney, he can enlighten you about how to perform your duties and execute the various probate and estate administration tasks seamlessly and effectively. The firm is proud to serve clients across Rocklin, Citrus Heights, Folsom, and Roseville, California.
Important Tips for the Executor of the Estate
An executor can be described as a person named in the testator's last will and testament and appointed by the probate court to administer the decedent's estate, settle their final affairs, and distribute assets in accordance with the terms of the will or California's intestate succession laws. If you've been appointed as an executor of a deceased loved one's estate, here are some insightful tips for you:
Understand Your Duties
As an executor, you have a fiduciary obligation to fulfill your duties diligently, ethically, and in accordance with the deceased person's best interests in mind. Hence, you must understand your roles and responsibilities clearly before you start to act as an executor.
Take Care of Surviving Family Members
Losing a loved one can be a difficult period for the surviving spouse, minor children, close relatives, and dependents. As the executor, you need to tend to the care of the decedent's survivors. Provide them with adequate support, assistance, and love while they grieve. Take them in temporarily if necessary.
Inform Close Family and Friends
Get in touch with family members, friends, and close relatives of the deceased person, informing them about the loss. Also, notify any coworkers, employers, banks, social security, insurer, and other service providers.
Identify and Evaluate Assets and Debts
Gather and evaluate all of the decedent's assets, property, and debts. Pay debts and taxes and file the decedent's final income tax returns. However, only transfer assets to beneficiaries and heirs once all debts and taxes have been paid, and you have finalized every other estate administration process.
Gather Important Documentation
Also, you should collect and keep vital documents, including:
Legal pronouncement of death

Birth and death certificates

Copy of the will or trust

Marriage certificates

Divorce decree (if any)

Financial documents

Bank account statements

Deeds

Keys to home safe or safe deposit boxes

Certificates of title to vehicles owned

Investment statements
Cancel Subscriptions
Another important role for the executor is to cancel monthly subscriptions that are no longer needed. Find and terminate unnecessary expenses, such as gym memberships, phone bills, credit cards, and other subscriptions. Canceling subscriptions can help avoid incurring charges and expenses from automatic bills.
Retain an Estate Administration Attorney
Furthermore, it is advisable that you retain an estate administration lawyer, especially if the deceased person owned numerous assets, huge tax liabilities are present, or there is the possibility of disputes among family members. An experienced attorney can walk you through every phase involved in the probate and estate administration process, help perform your tasks meticulously, settle probate disputes amicably, and avoid potential liability.
Ensure Regular Communication
Communicate regularly with the attorney and every other person involved in the estate administration process, including the beneficiaries, accountants, real estate agents, and probate court officials. Keep track of who is in charge of what tasks. Also, keep notes of every conversation you have with each party.
Take Your Time
Lastly, take your time with the whole estate administration process and do not rush any step. Never allow beneficiaries to pressure or rush you through the process. Remember, you have a fiduciary obligation to honor the decedent's wishes. Hence, it is better to be precise and follow the required steps to avoid potential liability or costly errors.
Legal Advice for You
Administering an estate following a person's death usually involves a lot of complex procedures. If you have been appointed an executor by a deceased family member, friend, or a California probate court, you need to know your duties and responsibilities properly before you start acting. A knowledgeable estate planning attorney can offer you detailed guidance and help you navigate key decisions.
At the Law Office of Geoffrey Fong, Attorney Geoffrey Fong is dedicated to offering reliable advocacy and comprehensive guidance to executors in probate and estate administration-related matters. As your legal counsel, he can enlighten you about your role as an executor and how to perform them.
In addition, Attorney Geoffrey Fong will review the details of the estate plan, help you communicate with family members and creditors, settle taxes and debts, help manage court procedures, and distribute assets to beneficiaries.
Estate Planning Attorney in Rocklin, California
Contact the Law Office of Geoffrey Fong today to schedule a simple consultation with an experienced estate planning lawyer. Attorney Geoffrey Fong has the personalized legal counsel, support, and brilliant advocacy you need to carry out your duties as an executor of a loved one's estate. The firm is proud to serve clients across Rocklin, Citrus Heights, Folsom, and Roseville, California.