Important Estate Planning Terms You Should Know
July 21, 2021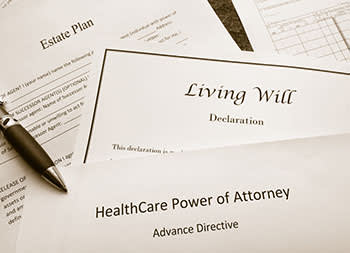 More than 30,000 probate cases are filed in California courts every year. Another 15,000 cases regarding conservatorships and guardianships are filed. Probate can go more smoothly or be avoided if you have a current estate plan in place.
Every adult should have a fully executable will, although there are numerous estate planning tools at your disposal. Which ones are right for you depends upon the legacy you want to leave behind. An experienced estate planning attorney can help you explore your options and create or update an estate plan.
The Law Office of Geoffrey Fong helps clients in Rocklin, California, and in surrounding communities including Roseville, Folsom, and Citrus Heights, navigate the estate planning process.
Why is Estate Planning So Important?
Every adult should have an estate plan in place, even if it is only a simple will. While having one is particularly important for older adults, severely ill people, and parents with minor children, no one knows when they will die. Working with an estate planning attorney can help you plan ahead for that eventuality.
A will is valuable, but it is only one tool in a comprehensive estate plan that details the distribution of your assets according to your wishes. There are also tools you can use to ensure that your wishes regarding your estate and medical care are carried out should you be unable to express those wishes yourself.
If you fail to formalize your wishes now through comprehensive estate planning, the probate court will make those decisions for you later.
Important Estate Planning Terms
Understanding the various aspects of estate planning will help you as you speak with your attorney. Here are some important estate planning terms you should know:
Advanced Health Care Directive
Also known as a "living will," the document affirms a person's wishes regarding issues such as the use of life support and other heroic measures and medical treatment, typically when death is imminent.
Beneficiary
A person named in a will, insurance policy, or designated in a payment on death (POD) or transfer on death (TOD) to receive money or property. This term also applies to someone designated to receive benefits from a trust.
Conservator
A court-appointed guardian or protector who manages the affairs of an individual who is incapacitated or unable to care for themselves and manage their own finances.
Executor
The person named in a will or appointed by the court to carry out the wishes of the decedent as stated in the will. This is also referred to as the "personal representative."
Guardian
A person who will oversee the care of a minor or incapacitated person either through a testamentary document or by court appointment. This person generally is responsible for day-to-day wellbeing and handling financial responsibilities.
Heir
A person who inherits from the estate when there is no will.
Intestate
A person who dies without leaving a valid will, or any will at all. The court distributes the proceeds to heirs of the estate according to the laws of intestate succession.
Power of Attorney
The document designating the person with the right and authority to make binding decisions for another person.
Probate
The court procedure for validating or invalidating a will, or distributing the proceeds of an intestate estate. This also includes oversight of all matters related to the administration of estates and other estate-related matters.
Trust
A fiduciary relationship in which a trustor gives another party, known as the trustee, the right to hold assets for the benefit of a third party, known as the beneficiary​.
Will
A testamentary document or codicil that appoints a personal representative/executor, revokes or revises a previous will, nominates a guardian, and specifies the distribution of a decedent's estate. A will can also exclude or limit the right of individuals to receive the decedent's property, even if they would be beneficiaries under intestate succession.
Let an Experienced California
Estate Planning Attorney Help
There are so many things you need to take care of before you die or become incapacitated if you want your healthcare and property to be handled in the way you want them to be. Making those decisions right now not only gives you peace of mind but allows your loved ones to grieve without the stress and anxiety of trying to handle your estate.
An experienced estate planning attorney will make sure documents are drafted and executed correctly so they are legally valid. This is no time to find a will or other one-size-fits-all document online and hope it will comply with the law when it comes time to use it.
The Law Office of Geoffrey Fong has been providing clients in Rocklin, California, and in surrounding communities including Roseville, Folsom, and Citrus Heights with peace of mind. They are committed to helping you preserve your legacy through thoughtful estate planning.
Begin creating your estate plan or updating an existing one now by calling the Law Office of Geoffrey Fong to schedule a consultation. Don't wait until it is too late. Call now.