Estate Planning & Dementia: What You Should Consider
Nov. 9, 2022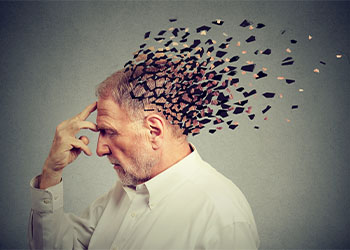 If your parent or spouse is in the early stages of cognitive impairment or has been diagnosed with dementia or another progressive disease, you will most likely face a number of tough decisions and serious considerations to make. In this situation, time is of the essence because the progression of dementia can be rapid and unpredictable.
The estate planning attorney at the Law Office of Geoffrey Fong helps clients create estate plans tailored to their specific situations. Attorney Fong has everything necessary to put you on the correct path toward the future. With an office in Rocklin, California, the law firm serves individuals and families throughout the surrounding areas, including Citrus Heights, Roseville, and Folsom.
Common Estate Planning Issues for People with Dementia
Estate planning for dementia and cognitive impairment involves a number of legal nuances and considerations that must be taken into account. Your parent or spouse may still have the legal capacity to undertake crucial decisions and execute estate planning documents, so it is vital to act quickly.
Depending on how dementia progresses, people diagnosed with the disease may eventually lose their cognitive abilities, memory, language, and judgment. If you are concerned for your loved one's future, it is critical to get a comprehensive estate plan in place before dementia takes its toll.
When planning for their future and creating legally valid estate planning documents, an individual must be of sound mind. Ideally, it is essential to start working on an estate plan before the onset of any potentially impairing disease. However, it may also be possible to get a valid plan in place in the early stages of dementia progression while your parent is still of sound mind.
Tips for Speaking with a Parent About Estate Planning
Talking to parents with dementia about estate planning is often the largest challenge people face when trying to protect their loved ones. While it is understandable that having this conversation is not easy, you must acknowledge that it should take place sooner rather than later.
Below are some of the tips that may help you improve the outcome of your conversation with a parent who has dementia:
Be patient. Do not expect that only one conversation will be enough to convince your parent that they need an estate plan. Often, conversations about estate planning are an ongoing process.
Get help. Consider asking other members of your family or hiring an attorney to help you smooth the conversation. Sometimes, people need to hear the truth from multiple sources to be convinced.
Be focused on your parent. When talking to your parent with dementia about estate planning, do not make it about you. Rather, be focused on your parent's wishes and values.
The sooner you have the conversation with your parent about the need to create an estate plan, the more you increase the chances of success.
Communicating Plans and Identifying Important Information
Ideally, every person should have an estate plan before their health deteriorates. However, if your parent, who was recently diagnosed with dementia or another form of cognitive impairment, has no estate plan, you must hire a knowledgeable attorney to help them out. The time is not on your side in this matter, so it is vital to act quickly and develop a plan that addresses:
Health care planning for dementia/cognitive impairment. A healthcare power of attorney and a living will are equally important for any person, including those in the early stages of dementia. These documents provide directions regarding the individual's wishes for end-of-life care and name a person who would make medical decisions on their behalf.

Financial decisions for dementia/cognitive impairment. Another estate planning document a person with dementia will need is the financial durable power of attorney. The document allows the individual to name a person who would control their financial assets when they lose their capacity to do so on their own.
These documents are important because they help ensure that your parent's wishes will be followed if dementia or cognitive impairment gets worse.
Legal Advocacy When You Need It Most
As the child of a parent with dementia or cognitive impairment, you may have to assume a decision-making role in your parent's life when the disease progresses. The estate planning attorney at the Law Office of Geoffrey Fong can help you navigate legal decisions and plan for your parent's future while they still have the legal and mental capacity to make their wishes known. Request a free consultation with Attorney Fong to discuss your situation.